Torrent download has never been this easy
Why do people download torrent files?
With torrent file sharing method, everyone can easily connect and share large files with others. Higher probability of successful downloads and no need to redownload files despite internet issues. Conveniently pause, resume your downloads any time you like.
Cốc Cốc has built-in torrent downloader
On Cốc Cốc browser, you just need to click on the torrent link to download content to your computer. No need for complicated customizations or extra software installation.
Download torrent without limits
Download music, download movie or download anything that is shared as a torrent file. Download multiple torrents at the same time without file size or speed limit.
Easy to use built-in feature
Turn on Torrent download feature
To allow Cốc Cốc to download torrents for you, go to Settings > Downloads and torrent > Enable torrent client.
Click on torrent link to download
Alternatively, you can manually paste a torrent download link or add a torrent file (.torrent) in Downloads page to start downloading immediately.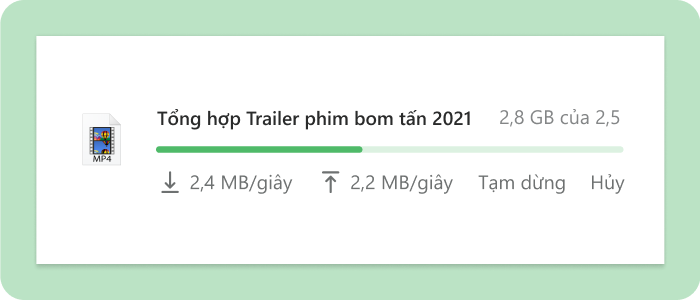 Keep track of the downloading process
In Downloads page, you can easily view, pause, or resume the torrent file downloading process.
Download torrent directly on Cốc Cốc
Download torrent with browser, no need to install additional extensions. Download Cốc Cốc and set Cốc Cốc as the default torrent client today!
What users say about Cốc Cốc
Andy Bryan
Source: Tech Forum
Cốc Cốc allows direct torrent download right on the browser, the speed is fast. There are files that other torrent software cannot download, or the download speed is very slow, but when I use Cốc Cốc, I can download them smoothly.
Hoai Nam
Source: Tech Forum
Cốc Cốc integrates many interesting features, especially it has 8X faster download speed and built-in torrent downloader.
Cốc Cốc makes torrent download become easy, reducing more than half of the download steps compared to other torrent software.
Frequently asked questions
Can't find what you're looking for? Please visit our
Support center
to find instructions or chat with our staff.